UPCOMING SIGNATURE EVENT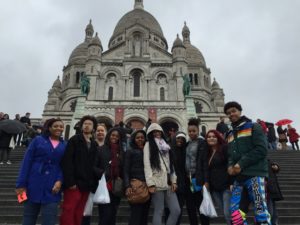 SUPPORT THE 2018 EXPOSE AND IMPACT STUDENT EXCHANGE TO PARIS AND THE FRENCH RIVIERA
Destination Destiny partnering with King College Prep High School will again support 20 students traveling to France during spring break of 2018.  The students will be hosted by families from sister school Lycée Colbert while touring the landmarks of Paris. They will then travel to the south of France by the TGV high speed train to experience the more laid back life of the Provence and the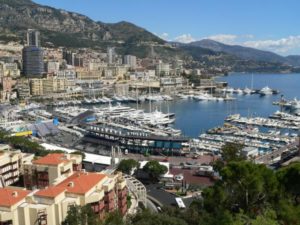 French Riviera.  They will discover the Palais des Papes in Avignon .  They will visit the principality of Monaco and the palace of the Grimaldi Family where princess Grace Kelly once lived, and stroll the palm-lined Promenade des Anglais in Nice.
Please join us in offsetting some of the cost of the trip for students who might not otherwise have an opportunity to participate in such an experience. View highlights of past trips by visiting the expose and impact trip tab.
SUPPORT OUR EFFORTS
Scholarship Fund

Destination Destiny provides scholarships to High School seniors and college students to help defer some of the cost of their educational pursuits.

$0.00

donated of

$30,000.00

goal

General Fund

Support our continued efforts to conduct research into the lives of young people. To provide character development, leadership training and guidance to 21st century leaders.

Paris & the Côte d'Azur

Support our upcoming EXPOSE & IMPACT student trip. Student's experience exploring the chic cafés and trendy boutiques of Paris before heading south to the Côtes d'Azur, also known as the French Riviera, where yachting is a way of life and smooth pebble beaches give way to sparkling turquoise water.

$20.00

donated of

$60,000.00

goal
Destination Destiny is a Chicago based 501(c)3 with a mission to provide young people guidance academically, financially,  spiritually and socially and  in reaching their destiny.  Helping young people to discover who they are, what God requires of them and how they accomplish God's will for their life in the midst of their daily circumstances. We serve community youth organizations of all demographics in the rural, suburban and urban communities across the United States. As a Kingdom-minded ministry, we believe what God is doing everywhere is more important that what God is doing in any single ministry so we work with any organization that serve youth – churches, schools, para-churches and after school programs. Our years of experience as youth ministry leaders, business professionals, parents and teachers drives our dedication to building a community of:
young people ages 13 – 23;
parents or guardians who have the Biblical responsibility for raising those young people;
organizational leaders who create and execute programs and activities;
volunteers that assist in training and developing young people.
All focused on equipping youth to engage, discern and make good choices as they walk out their DESTINY.