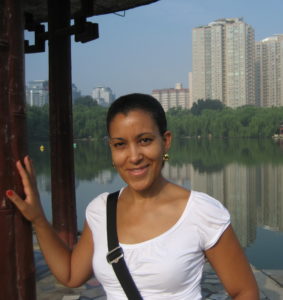 Monique Byrd is a full-time teacher at King College Prep High School.  She has been mentoring young people in and out of the school setting for more than 20 years. She has conducted tutoring and craft classes for young women as a method of engaging them in life discussions.
Monique is passionate about exposing young people to different cultures and experiences and has been conducting Expose and Impact trips abroad since 2005. Her goal is to give students the opportunity to discover the world, develop an understanding and appreciation of the similarities and differences in customs and values, interact with the people through language and service and expand their personal perspectives and views on society.  She believes in giving every youth an opportunity to travel and experience how valuable their contribution is to the world and how social exchange is crucial to a better understanding of others.  Each trip prepares them to be informed global citizens and gives them hope and a new vision on a future of possibilities.
Monique obtained her Masters in English from Sorbonne Nouvelle in Paris, a Masters in Education from DePaul University and Masters in French from the University of Illinois in Chicago.