Helping teens become secure in their identity when their character is tested.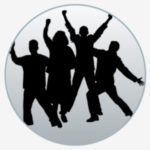 D2M provides after school and weekend mentoring relationship with youth in the 9th to 12th grades. We  equip our young people with the skills, knowledge and understanding to evaluate for themselves the messages they are receiving from culture, music, peer pressure, the influence of celebrities and the media.  Helping them sort through all these messages and to look at the world from a broader perspective.
Our main objective is to act as positive role models helping young people understand that they can have high character and still be relevant to their peers.  Our volunteer mentors are of the highest standards and seek first to understand our young people, the trials they go through every day, and why it is sometimes difficult for them follow their faith and live it out in practice.
We focus on what we call relationship building activities instead of programs because by their nature programs have a start and end date.  Young people need long term relationships that show you are concerned for their well being, answers the why you care question and allows trust to develop.
Our Relationship Building Activities include:
LYRIC OPERA EXPLORE OPERA RESIDENCIES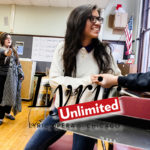 Explore Opera will engage students in an in-depth study of opera through activities that integrate language arts, music, drama, and performance skills. Students gain a rich understanding of a selected work, its history and context, and important themes. Working in collaboration, a Lyric Opera Teaching Artist guides students through a creative process to reinterpret select operatic scenes with their own words and music. Students will engage in a field trip to the Civic Opera House to attend the French Opera – Orphée et Eurydice
Teens come together for a weekend retreat to discuss topics that are impacting their lives in their home, schools and communities.  Guest speakers headline each workshop, provide insight and lead discussions that unpack the subjects that young people care most about.  The final workshop is a life planning session and each teen leaves with a plan to address the individual conditions that could delay or derail their destiny.
ACCOMPLISHING YOUR "A' GAME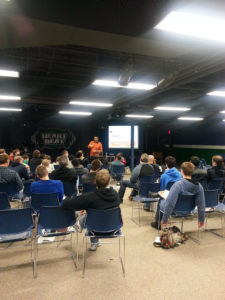 Teens participate in a 3-month high-character development program that addresses seven lifestyle components critical for successfully reaching their destiny. Utilizing a progressional training methodology, we teach teens how to effectively navigate life understanding the cumulative affect of the choices and decisions they make.
Values –  determines who or what will be attracted to your life
Attitude –
Your personal response to your conditions & circumstances
Associations –
Who you allow to influence your daily choices
Appearances –
You are evaluated based on what you say and what you look like.  Unfortunately, people decide based on what they see before you even open your mouth
Volition – determines the choices and decisions you are willing to make that will govern your pursuit of destiny  
Actions –
Your courage, character and choices to do what's right
Aspirations –
Your goals, dreams and desires that guide your actions
Vision  – determines the manifestation of your potential 
Academics –
Leaders are life long learners.
Ambitions –
Your determination and drive  to stay committed  to your passion, potential and purpose
Details coming November 30, 2017